On the off-chance that the people at the DFA would not need my marriage license and consequently I would not have to tell them that I am married to somebody who is a permanent resident in Oz,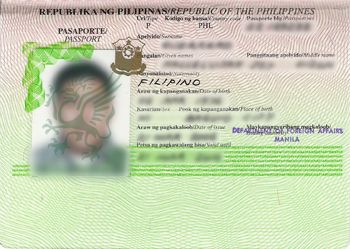 which would therefore mean that I wouldn't have to go to the Commission of Filipinos Overseas (CFO)... whew! I went and applied last Tuesday, just before Silent Wednesday. Everything went well (all they asked of me was my Birth Certificate, my NBI Clearance and photocopies of my SSS Card); so that I wouldn't have to go back, I paid extra so that it can be delivered to me at home.
And, finally, it has been delivered to me, exactly one week later! Now Ærynn (my wife, whom I previously referred to as V-) suggests that I try getting the Statutory Declarations and photocopies of our letters, photographs, etc., if I am not yet calling the Oz embassy. Anyway, I am sifting through the documents Ærynn sent me so that I would know the next steps I would take.
It is exciting, yes, but also scary. I will be leaving the country of my birth; but as long as I can be with my wife again, I know I will be okay.